🌳🌳 232 trees planted thanks to you buying our bags 🌳🌳
DID YOU KNOW...
...an estimated 30 million trees are cut down each year to produce wrapping supplies? Each year in the United States alone, 2.3 million pounds of wrapping paper & supplies ends up in landfills. 227,000 miles of wrapping paper thrown out after one use. This amount could wrap our planet along the equator 9 times...9 times!
Wrapping paper and paper gift bags are often dyed and laminated, and can also contain non-paperadditives such as gold and silver coloring, glitter and other plastics which make them non–recyclable or compostable but most importantly harmful to our lands and waters, which means, ultimetly, to us.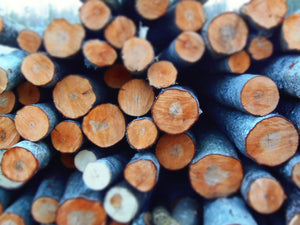 GOOD GOODS: MADE WITH LOVE FOR PEOPLE AND THE PLANET
KEEP THE MAGIC WITHOUT THE WASTE!
Wrapping and bagging gifts offers a special touch, and opening them is a magical moment full of excitement! We would never want to take that magic away so that's why we created reusable gift bags from sustainable and eco-certified fabric. Gift bags that will create magical moments over and over again but don't create waste. Our reusuable bags will not rip or tear, and can even be machine washed and dried!
Shop Reusable Gift Bags Now
Buy Bags & Plant Trees
We care deeply about the planet and creating a business that gives back to nature. That's why we're thrilled to share that we're partnering with One Tree Planted to plant one tree for every 10 Good Goods reusable bags sold!
If you'd like to help out further, please consider making a donation through the link below:
Let's chat: infogoodgoodsstore@gmail.com